A recently found creature with wings in a very large Hukawng amber containing an entire rookery of aboreal volants with incredible feathers, below is a front view of the yet to be identified tetrapod. Although relatively large this creature at around 6cms tall and incomplete the head wing bones and feathers are clearly visible. In the same piece of amber is a more complete mother and father that are 20 tall and 30 cms tall. 3D micro ct scans of this piece of amber yielded incredible results revealing far far more than in this image.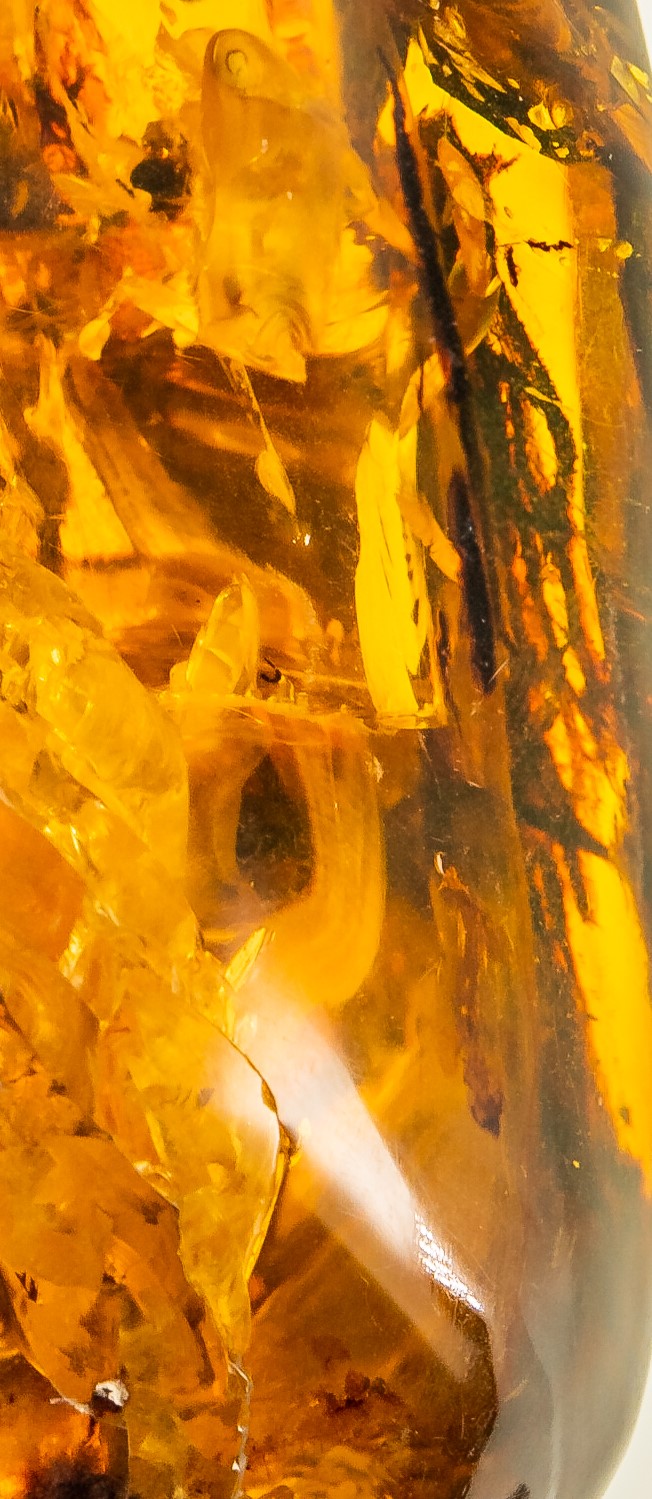 VERTEBRATA (2c., 3o., 3f., 1g., 1sp.)
Amphibia (1o.)
Anura
Reptilia (2o., 3f., 1g., 1sp.)
Squamata (3f., 1g., 1sp.)
Agamidae
Chamaeleonidae
Gekkonidae?
Cretaceogekko burmae Arnold & Poinar, 2008
Arnold, E. N. & Poinar, G.O.Jr. 2008. A 100 million year old gecko with sophisticated adhesive toe pads, preserved in amber from Myanmar. Zootaxa, No. 1847, 62-68.