Anurognathid wing claws
Wing claws of the Anurognatus pterosaur. The claws on both the wings and feet of small pterosaurs are very small and often difficult to see clearly. Most pterosaurs in amber that we like to archive are those found in tree hollows often whilst they were sleeping or resting with their families. The chances of finding nice pterosaur material from trunk amber or falling large amber blobs is much rarer. This large discoid of amber is the rarest type and the flar nature of the amber, the position that the anurognatus was trapped in (seemingly mid-flight) all give rise to a very interesting type of fossil that not only captures an amazing scene but shows numerous bones and integuments very clearly. Those with a deep interest may download the full dataset so that they can zoom in on the anatomy that interests them.

We will be publishing more images of the wing claws here in the future.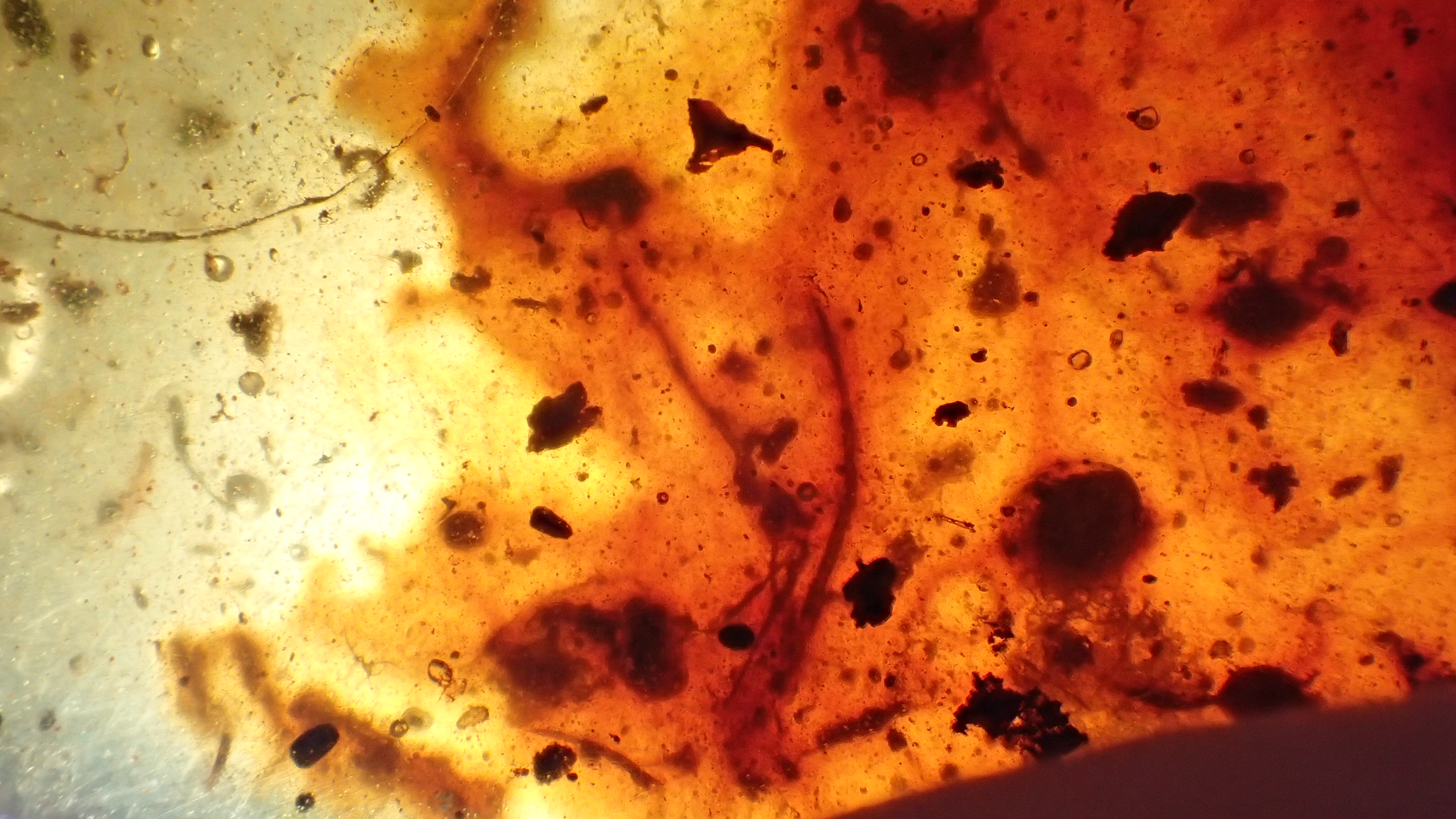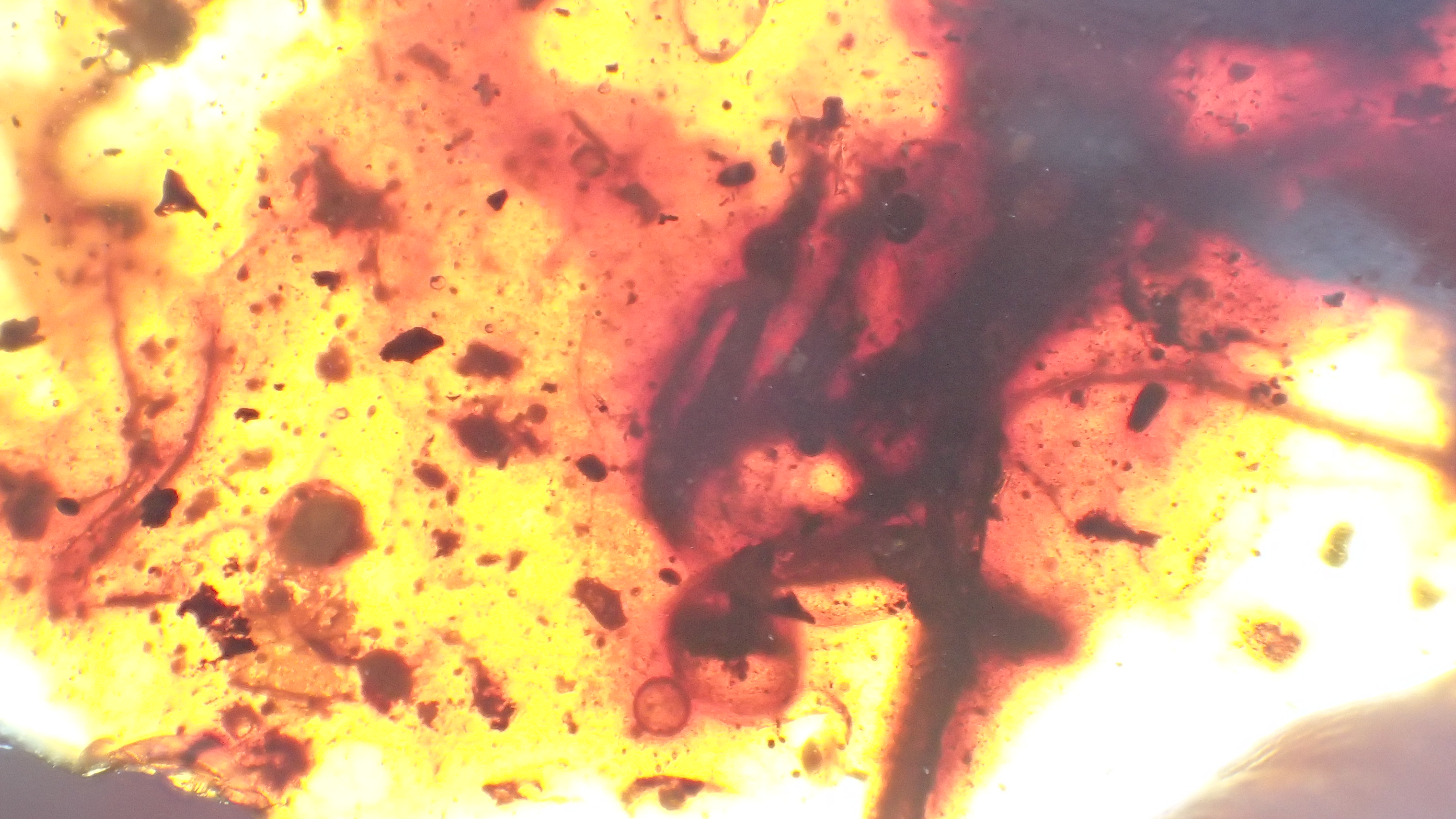 nano-imaging is continually in progress and should you need updates please contact us










---
pterossauro em âmbar pterosaur ni Amber PTEROSAUR NA AMBER PTEROSAUR IN AMBER פּטעראָסאַור אין בורשטין pterosaur mewn ambr pterosaur trong hổ phách امبر میں پتروساس ПЕРЕХОДА В ЯНТАРЕ 앰버에있는 범인 アンペア PTEROSAUR I AMBER एम्बर में पेंटोसॉर פטרוזאור בענבר PTEROSAUR EN AMBRE 龙之王 龍之王 มังกรในอำพัน ፖርዮሰርቶ በበርበሪ التيروصور، إلى داخل، العنبر pterosaur në qelibar
---